The Adamson Legacy Tour: 9 Days, 8 Nights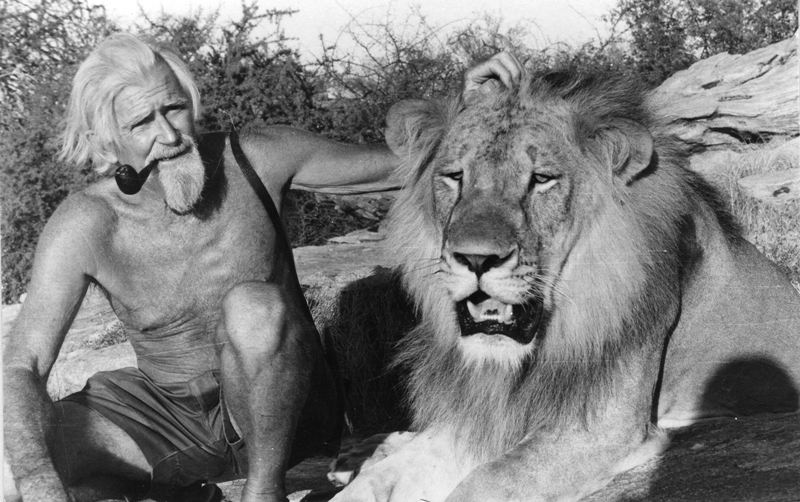 George Adamson placed Kenya on the World map in conservation matters decades ago when he and Joy Adamson starred in the movie 'Born Free'. It is a compelling movie based on a true story which took place in Kenya's Kora and Meru National parks. We follow this amazing story through our Adamson Legacy tour that walks in these legend's footsteps from Kora National Park, Meru National park, Shaba Game reserve and Elsamere(Naivasha). It is an amazing tour that is a dream come true for many who have lived their lives hoping to see for themselves where the legendary George and Joy Adamson lived and carried out their conservation work so many years ago. We make this dream come true. Please find the Tour itinerary below.
PS:
The Tour can be done by joining a group (in Aug/Sept) or as a private tour anytime of the year.
 We'll soon release the 2020 group package for the Adamson legacy tour. Keep checking our website for updates! OR you can email us directly to express interest.
 The above itinerary can be done as a camping trip to keep costs down. Talk to us for this options.
 You can book the trip any time of the year if unavailable during group tours
NB:If you wish to go to the Masai Mara after Elsamere, do let us know in advance so that we can make all the necessary arrangements. We've pocket friendly 2nights flying packages to the Masai Mara OR road packages.
---
"Who will now care for the animals, for they cannot look after themselves? Are there young men and women who are willing to take on this charge? Who will raise their voices, when mine is carried away on the wind, to plead their case?" ~ George Adamson(1906-1989)
1
Day 1:
Arrival into JKIA and Overnight stay in Nairobi (B&B basis) at the Nairobi Serena hotel(or similar). *Those who arrive early in the Morning will have complimentary excursions around Nairobi eg Visit to Sheldricks elephant orphanage, Giraffe centre, Karen Blixen museum & Bomas of Kenya* There will be a complimentary Dinner in the evening where all going for the safari will meet, interact and ask questions to our team in preparation for the Adamson legacy tour
2
Day 2:
Breakfast at the hotel, then departure for Wilson airport for your flight to Meru National park. Lunch will be at Elsa's Kopje in Meru National Park, afternoon at leisure taking in the mesmerizing views then evening game drive in the park. Dinner and Overnight at Elsa's Kopje.
3
Day 3:
Full day in Meru & Kora National park which we spend by visiting Kora National park(which is right next to Meru park). Kora is where the spirit of George Adamson still lives on. You'll visit the graves of George Adamson & his brother Terrence, visit where George Adamson lived(Kampi ya Simba), go to Kora rock where George used to take his Lions for a walk(you can climb the rock if you are energetic enough, we usually climb to the top!) and also pass by the scenic Adamson falls/rapids. In Kora is also where you'll find Christian's rock. Christian is the Lion who had been brought to Kora by John Kendall and Ace Bourke from the UK and when John and Ace returned a year later, Christian recognized them at once and this resulted in the famous Youtube clip which is very famous Worldwide. Kampi ya Simba(George's old camp is still intact and is a small museum giving you a real feel of how the Adamson's lived with their lions). You'll head back to Elsa's Kopje for Dinner and Overnight after an amazing & memorable day in Kora/Kampi ya Simba.
4
Day 4:
Full day in Meru National Park. This will be an ideal day to visit Elsa's the famous Lioness'grave, deep inside Meru National park as well as visit Pippa(the cheetah's grave). It is always a cherished memory to see Elsa's grave and imagine what life would have been for her here as per the movie 'Born Free'. Meru is a true wilderness and Elsa was finally free and wild, just as the Adamson's wished for her. Dinner and Overnight will be back at Elsa's Kopje
5
Day 5:
Breakfast at Elsa's then departure for Joy's camp(Shaba) by road. The road between Meru & Shaba is scenic, hence you'll certainly enjoy the drive! Joy's camp is where Joy Adamson lived after writing 'Born Free'. It is also where Joy brought up and released Penny the Leopard and where Joy lived until her death in 1980. There's a small museum at Joy's camp depicting more of Joy's work during her time in Shaba. Lunch, dinner and Overnight will be at the fantastic Joy's camp in Shaba
6
Day 6:
A full day in Shaba with Morning and Evening game drives and you'll get to visit Penny's ridge, penny's rock and keenly follow on Joy Adamson's footsteps through the memorabilia at the camp. All meals and Overnight at Joy's camp
7
Day 7:
Breakfast at Shaba, then depart for the airstrip where you catch you flight back to Nairobi(you arrive in Nairobi by noon). You'll have lunch in Nairobi then drive to Elsamere on the shores of Lake Naivasha. Elsamere is an amazing museum filled with memories of Joy and George Adamson hanging thickly in the air, right from when you walk in and spot George Adamson's landrover(nicknamed 'The nightingale') which is kept at the Elsamere compound. There's certainly no better way to end this amazing safari other than by being at Elsamere. Elsamere is set on the shores of Lake Naivasha,one of Kenya's great Rift valley lakes renowned for its abundant bird life so if an ardent birder,then you'll definitely be mesmerized by Lake Naivasha
8
Day 8:
Full day at Elsamere and You'll get the chance to visit the Adamson museum at Elsamere and also watch documentaries and movies revolving around the lives of George and Joy Adamson. Elsamere is set on a beautiful serene location by the lake hence you can spend the afternoon enjoying the environment. You can also take an evening boat ride to indulge in Lake Naivasha's abundant birdlife which is simply amazing. All meals and Overnight will be at the beautiful Elsamere
9
Day 9:
Breakfast at Elsamere then drive from Lake Naivasha to Nairobi. You'll be dropped at the airport to catch your onward flight back home after an amazing time walking in the Adamson's footsteps.