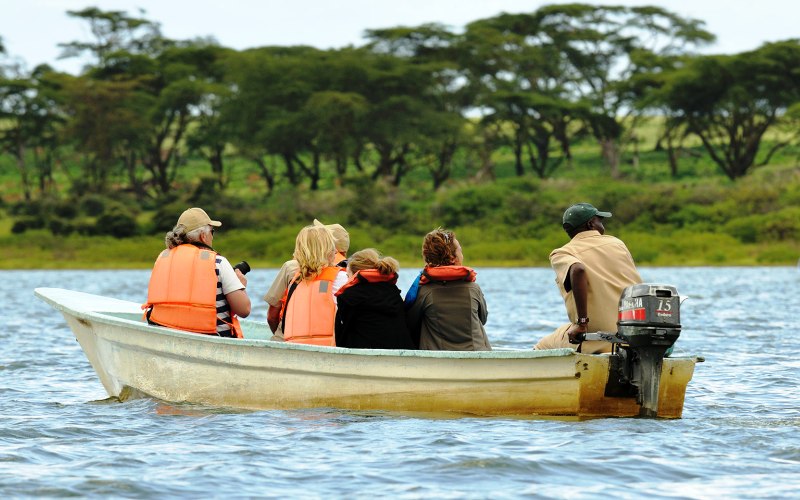 On the floor of the Rift valley, and only 90kms from the bustling city of Nairobi, sits Lake Naivasha.
Lake Naivasha and its surroundings is an ideal getaway for a daytrip fit for the adventurous as well as for those who just want a breather or some me time. Naivasha provides a lot of activities to partake and one can choose from the wide range, depending on their interests and budget
Some things to do in Naivasha include:
1) Go walking or cycling at the Hells gate National Park
2) Explore the amazing gorges at Hells gate National park
3) Rock climb at Hells gate
4) Swim at the geothermal hot spa located inside Hells gate national park
5) Boat ride at Lake Naivasha – Very ideal especially for bird watching (and hippos too)
6) Walk in the wild at Crescent Island amongst wildlife species like zebras, antelopes, giraffes etc
7) Visit Elsamere to see Joy Adamson's house and museum, watch Adamson videos and have lunch/high tea at the lodge whilst overlooking the Lake – very serene experience
You can choose an activity or two for the day from the above and get exploring Naivasha!
Price: From $140 for return transport to/from Nairobi. Cost is per 8 seater safari van
Cost excludes:
 Entry fees to any places visited
 Lunch and drinks
 Guides at the places visited that need a guide
 Boat ride fee at Lake Naivasha
.